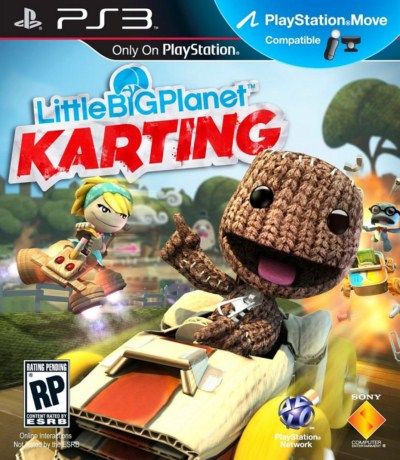 Little Big Planet Karting PS3-STRiKE
English | Platform: PS3 | Release: 6 November, 2012 | Publisher: SCEE | Developer: United Front Games | 12.569 GB
Genre: Racing
Join Sackboy and Sackgirl on the starting grid for a new kart racing adventure! Fire up your engines, jump behind the steering wheel and take on your friends and foes in breathtakingly unpredictable battles through an ever-changing world of content. In order to save the Craftworld universe, players join a fast-paced karting campaign, filled with intense classic kart racing and ultra-competitive arena battles. Beyond traditional racing and battle scenarios are more adventurous driving expeditions, including objective-based missions, boss battles, and mini-games.
On the create side, players can customize their Sackboy, karts, and much more. The new level editor tools will allow players to construct far more than just kart racing games, as they can design their own karting experiences with the ability to make their own game rules, weapons, and tracks that break free from the constraints of a traditional racetrack allowing the imagination to run wild in a completely open environment. Players will also be fully able to share this content with others around the world through PlayStation Network providing access to what promises to be millions of LittleBigPlanet Karting experiences created by the community.
Screenshot
Little Big Planet Karting PS3-STRiKE is available on a new fast direct download service with over 2,210,000 Files to choose from.Download anything with more then 1000+ Kb/s downloading speed.Signup process takes just 10 sec to go.Signup today and enjoy the speed !